Report
Kenya National Campaign
May 31 - June 15, 2002
(Last updated July 16, 2002 02:05 PM)

Awendo - Eric D. Clark
Pastor Eric D. Clark came all the way from the Bahamas to the beautiful highlands of Western Kenya to preach his heart out in Awendo.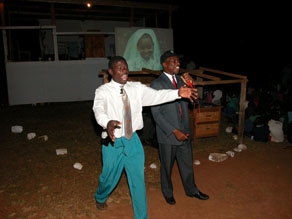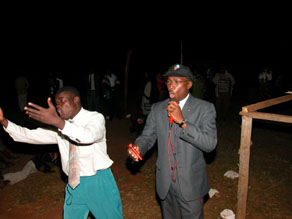 Pastor Clark preached his campaign outdoors, in front of the temporary, rustic facilities until a more permanent building can be erected on property the church owns up on a hill. Pastor Clarks' passionate preaching was mirrored by his translator to the extent it was difficult to know who was the preacher and who was the translator.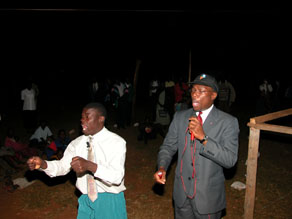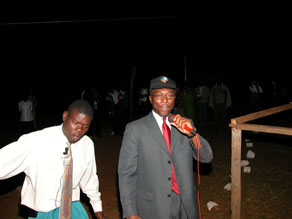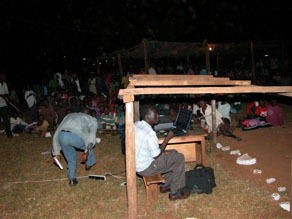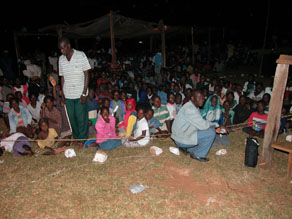 The members built a shelter to protect the electronic equipment from the elements.