Report
Kenya National Campaign
May 31 - June 15, 2002
(Last updated July 16, 2002 02:05 PM)

Kutus - Steve Becker
Steve Becker, a teacher at Mesa Grande Academy, has taken many groups of young people to do international building projects. As part of the group from Calimesa, Kutus was the site where he preached his first campaign, and then took students to do the same.
As with most locations for the meetings, a platform was built facing the open market area to attract the people passing by. This was an Adventist's property that was used. The opening program, which included singing and a children's story, started with about one hundred people, but as the program continued, there were hundreds that came in to hear Steve preach. As each night continued, the crowd grew in numbers.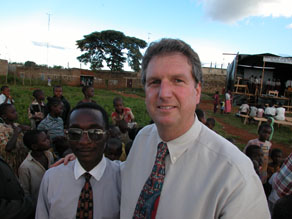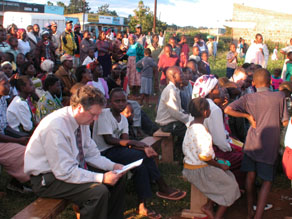 Steve (above, left) stands with his translator as people begin to gather waiting for the sun to go down. On this the opening night of the campaign, Steve takes advantage of the last minutes of light to review his notes.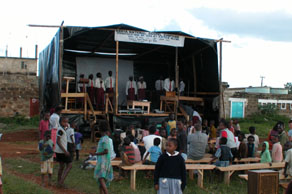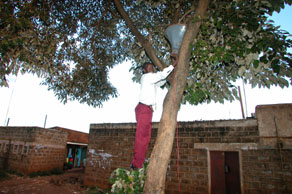 The choir sings (left above) to draw people toward the site and spark interest in what is happening while a church member climbs the tree to mount a speaker in a better position.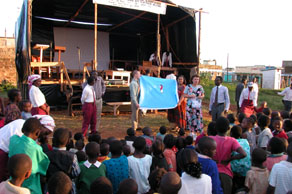 | | |
| --- | --- |
| The children's programs draws the attention of all the local kids. | The kids are captivated by the floating bubbles as the children's story is presented. |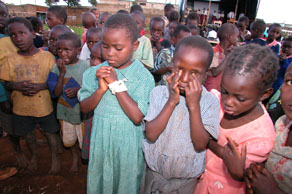 | | |
| --- | --- |
| During prayer, some kids are serious about praying and some are serious about watching the visitors from America. | Even with an inadequate sound system, the harmony fills the area and draws people closer to the site. |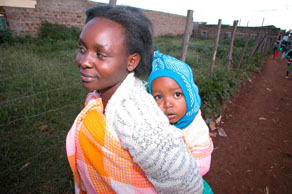 Lady with child comes to attend the presentation.