Report
Kenya National Campaign
May 31 - June 15, 2002
(Last updated July 16, 2002 02:05 PM)

Langalanga - Jonathan Zirkle
Jonathan Zirkle, a young attorney from Southern California, though a life-long Seventh-day Adventist, decided to take the step and teach what he believed. Though understandably nervous, he came to Nakuru in Central Kenya and preached for a campaign supported by the Langalanga congregations. As the attendance grew each night so did Jonathan's confidence.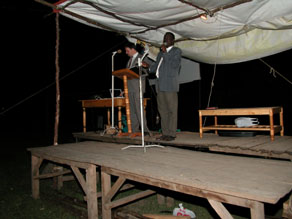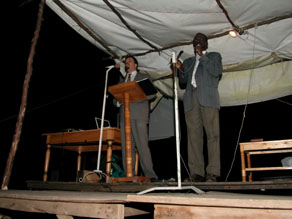 Jonathan Zirkle preaches on the love of Christ and what His plans are for Kenyans.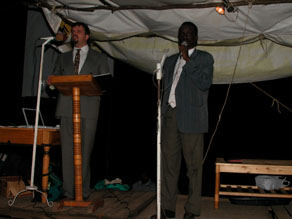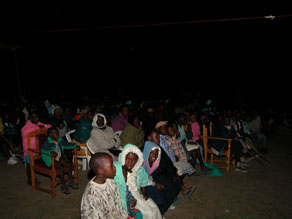 Jonathan and his translator blended well together as they each learned the speaking style of the other. Though it was hard to estimate the attendance in the dark, as we moved around the crowd it was clear the numbers of those attending was in excess of 500 that night to hear Jonathan open the Word.